Wines are usually appreciated as gifts in various occasions such as weddings, birthday gifts, Christmas gifts, New Year gifts and holiday gifts. This may be from friends, colleagues, or family. However, it's somehow difficult to know of which wine to give and to who, good—and bad—wines and how much they cost. Below is a list of some of the most delicious and affordable wines that you can give to a friend, colleague or family as a gift for a special occasion.
Clotilde Davenne, Crémant du Bourgogne Extra Brut NV:
$23.99
Burgundy, France
Several decent champagnes sell at $40 per bottle, which can be expensive to most people. However, Crémant wine from France is made with just the same style as other Champagnes and is more cheap and affordable. This wine comes from a Burgundy winemaker and is produced from the same two grapes mainly used to produce other champagnes, which are the Pinot Noir and Chardonnay.
Ca' dei Zago, Prosecco DOC Col Fondo 2013:
$21.99
Valdobbiadene, Italy
This wine is made in Italy. This Prosecco is made from grapes that are hand-harvested using the traditional technique of the area, which has been neglected due to the rise of cheap, large-produced Prosecco. This wine made with the same flavors just like any other expensive Champagnes.
Ametzoi, Txakolina 2013:
$19.99
Getaria, Spain
Txakolina is one of the best Basque drink, slightly spritz, light, and good with some cold mussels, shrimp, and other kinds of shellfish. This wine so delicious and cheap and can serve as a good gift to a friend or colleague.
Patrick Piuze, Chablis Terroir de Courgis 2013:
$26.99
Chablis, France
Piuze is among the best young manufacturers of Chablis, which is a big introduction in the classic style of that region. This wine is restrained, crisp and clean, added with some green apple and lemon on the palate. Though this wine is cheap but made with same flavors just like any other champagne.
Terlato Chardonnay 2010:
$24.9
Russian River Valley, California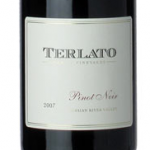 This is a good choice when the occasion requires a good Chardonnay mixed with some little oak would give a good taste on the palate. If we try to compare Piuze and Chardonnay we find that they are unmatched due to various tastes. This makes it one of the most known grapes wine with drinkers and winemakers alike.
Arianna Occhipinti 2013 IGT Sicilia SP 68 Bianco 2013:
$29.99
Sicily, Italy
Arianna Occhipinti is an Italian winemaker best-known for producing reds. This wine is popular in Italy as it is perfect during the celebration of the Feast of the Seven Fishes which is celebrated on the eve of Christmas by the Italian-American families. It is a blend of Zibbino and Albanello, the Sicilian kind of Muscat, and combines a floral nose done with a good structure that can stand up to nice fish preparations.
Olga Raffault, Chinon Les Picasses 2007:
$26.99
Loire, France
This Reffault wine has a great taste and value and is readily available in many vintages. It is also made with the same flavors just like other expensive Champagnes. Thus this wine can serve as a delicious gift to your friends, families or colleagues at work.
La Rioja Alta, Viña Alberdi, Selección Especial 2007:
$19.99
Rioja, Spain
This wine is made by Michael Dashe who owns Dashe Cellars. His Zinfandels contain a variety of good flavors. This wine has a great taste and you need to give it as a gift to your friend or family because he/she will like it much.