Once upon a time, Jill and Mike were Garmentos (they worked in the garment industry). Jill always wanted to open a wine bar, so one day she told Mike her idea. She said, "Let's open a wine bar known for its casual, unassuming European cafe environment." Jill wanted the staff to be like family so the atmosphere in VINO would feel as relaxed and comfortable as a home. Mike said, "ok, lets do it!!"
After they decided to open the bar together, Jill (aka "Mama VINO") set out to find this great location. It used to be a kid's haircut place, but as you can see they transformed it into this cozy gathering spot. Jill thought having 313 in the name would help customers remember their location. Since wine in Italian is VINO, this combination made a perfect name, hence VINO 313.
They knew that if they were going to be a great restaurant, they would need to find a great Chef and boy did they! Coming from one of NYC finest restaurant, Chef Michael Vassallo now had the opportunity to showcase his creativity and talents at VINO 313. Mike & Chef love the Jets & Yankees.,
Jill met Bob, the love of at VINO 313 and recently they got married. The VINO family continues to grow……
Now let's meet the rest of the VINO family:
Cara has been a bartender here since day one! She has a PHD in Psychology so she can help all of our guests with their problems. It's so nice to have a real doctor behind the bar. When she first started working here, her apartment was in the same building as VINO 313. When she graduated, she moved to Long Island to do her internship and now commutes over an hour to bartend for us for special "guest appearances" only. A little Cara is better then no Cara at all.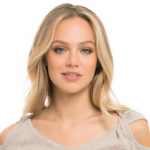 Tallin is from Ohio. She is a vegetarian but says one of these days she might just have to try one the chef's famous meatballs. Tallin once jumped out of an airplane in Hawaii. Tallin is really two different people. The Tallin before her staff drink(s) and the Tallin after. You will fall in love with both of them. Tallin recently got married and started a full-time job at Bloomberg so she only works at VINO 313 once in a while……but we love her so much we will take what we can get.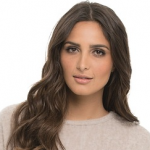 Irene's first day at VINO 313 was the week of Hurricane Irene. She is a professional dancer and actor. Even at the end of a long shift, she always has energy to do a little salsa if she could find a partner. She has a really loud laugh for a little girl. Irene has been with us for almost 3 years now and handles all of our social media which is great since she is such a social butterfly.
Aliya is from Russia but has called New York her home for a long time now. She is a Opera singer, dancer and actor but her real passion is bartending at VINO 313. She also loves playing tennis and was a very good gymnast when she was a little girl.
Megan is from Florida. She moved to NYC to study acting so one day she can be rich and famous. She loves her little Yorkie who only poops when people are watching. At the end of a long shift she likes to dance to hip hop.
Nesli is from Turkey. She is very competitive and will challenge anyone to a game of Ping-Pong. One day she walked into VINO 313 when we were busy and understaffed and just started helping out. She did such a great job that day we asked her to join our team.
Louis is our busboy. He is from Acapulco, Mexico. He has 4 sisters which was good training for working with the VINO Girls. On his days off, he likes to play Soccer (forward) and relax. He recently go LASIK eye surgery and now he has 20/20 vision so we can see a crumb on the floor from a mile away.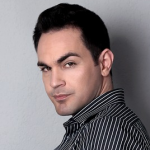 Antonio is our dishwasher. He is from Acapulco, Mexico. In his hometown he owns horses & cows. Antonio does so much for us. He fixes our ice machine, vent and anything else that he can get his hands on. He is AMAZING!!!!